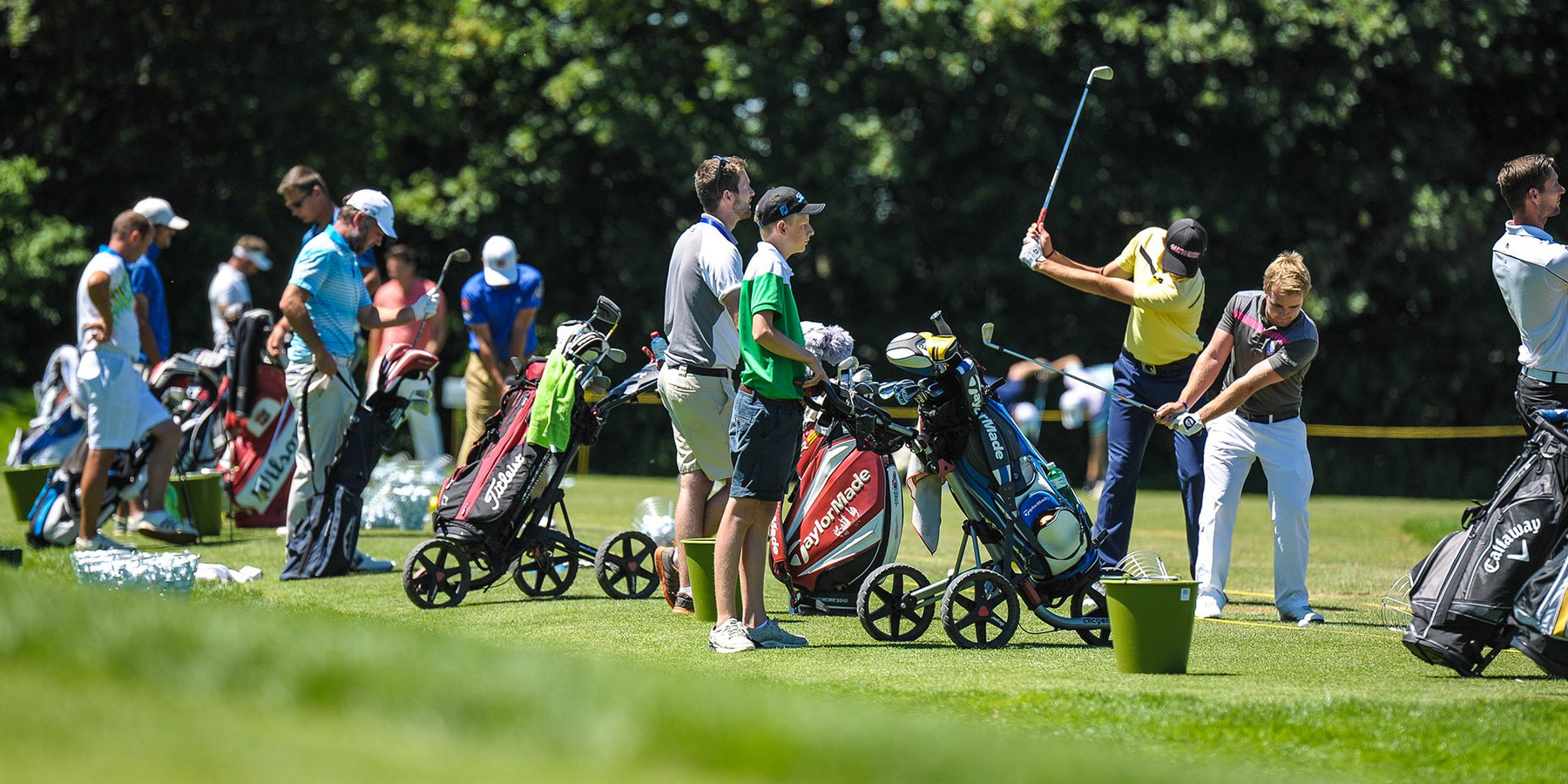 Golf
Academy
Do you want to discover the fascination for golf? Or do you want to enhance your golfing knowledge event further and improve your handicap?
Golf
Academy
We have a range of tailor-made group and private lessons for you. Our PGA professionals adopt an efficient and target-oriented approach to help you develop your game.


Senior PGA Professional
Nacho Onzain
Ignacio «Nacho» Onzain has been a PGA golf pro and a member of the Spanish PGA since 2001. The TPI-certified golf fitness instructor has worked at the Campo de Golf in Salamanca, the Villa Mayor Country Club and the Golf Park in Madrid.
Senior PGA Professional
Nacho Onzain
Following two years at the Engelberg-Titlis Golf Club, Nacho Onzain began working at the Golf Sempach Golf Academy at the beginning of the 2012 season.
GOLF PROFESSIONAL
VICTOR VARGAS
Victor Vargas has lived and worked in Switzerland since 1998. After completing his training as a golf pro in the Dominican Republic, his career took him to Canada.
GOLF PROFESSIONAL
VICTOR VARGAS
This enabled him to enhance his golfing track record at the Glenway Golf & Country Club, the Osprey Valley Golf Club and the Allendale Golf Club. Since the 2007 season, Victor Vargas has worked at the Golf Sempach Golf Academy.
PGA PROFESSIONAL
TOMAS KUBERNAT
German-born Tomas Kubernat speaks three languages, is a PGA Master Professional, a member of both the Swiss PGA and the PGA of Germany, and specializes in particular in the short game.
PGA PROFESSIONAL
TOMAS KUBERNAT
In addition to his sports science studies to become a certified trainer of the German Golf Association, he also completed an education as a Senior Golf Manager and has been working as a golf professional since 1993. Tomas has taught at the Golf Club Gut Lärchenhof, Golf Limpachtal and Golf & Country Club Blumisberg, among others, and will be available at Golf Sempach from the 2022 season.
PGA PROFESSIONAL
JEREMY CARLSEN
Jeremy Carlsen is a PGA Golf Professional and Member of the PGA of Switerland and New Zealand. At Golf Sempach Jeremy is coach of the elite squad and since 2021 Swiss Golf National Coach of the Ladies.
PGA PROFESSIONAL
JEREMY CARLSEN
After completing his Bachelor's Degree in Business Administration & Marketing at New Mexico State University, Jeremy taught at the National Golf Links of America in Southampton, New York and Maraenui Golf Club in Napier, New Zealand, among others.
Anmeldungen &
Reservationen
We will be happy to take registrations for courses
info@golf-academy.ch

Golf Sempach
Tel +41 41 462 71 71

Golf Kyburg
Tel +41 52 355 06 06

Golf Saint Apollinaire
Tel +41 61 205 65 65
General terms and conditions
Private lessons incl. range fee, excl. balls and green fee. If you cancel private lessons less than 24 hours in advance, the full costs will be invoiced.

Courses incl. balls and rental clubs, excl. range and green fees. If you cancel the lesson less than 5 days in advance, the full costs will be invoiced. If you book a replacement course, we will issue a credit voucher of 50%.

Prices subject to change.
Junior Summer Camp
Junioren aufgepasst! Vom Montag, 11. bis Freitag, 15. Juli 2022 findet das beliebte Summer Camp auf Golf Sempach statt. Lehrreiche Golfstunden und Spass sind garantiert.


